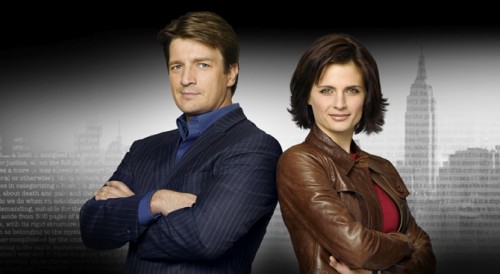 New TV shows make me feel apprehensive about watching them. It takes commitment before one can decide how good a new series is. The pilot episode, of course, is your appetizer, whetting your appetite for that whole slew of episodes that will follow. Sometimes, though, a pilot episode will be wonderful but the episodes that come after are the exact opposite.
This is one reason that I don't watch new TV shows until after a second season is halfway done. The way I see it, if a series is picked up for a second season and has made it through half of the episodes it was supposed to have, then that means the executives recognize the appeal of the show to fans. Only then do really pay attention.
Castle, a series whose second season just ended last spring (US time), is one such series I only began to pay attention after I saw that the local cable provider was already airing the second season. Detective Kate Beckett, the lead character, was sporting a more appealing hairstyle and her "partner" Richard Castle had more literary and witty jokes up his sleeves. Needless to say, I was hooked.
Because I was temporarily out of commission, I had to find some way to busy myself. I wasn't allowed to burden myself with stressful work on pain of an aggravated sickness, so I'd work for a few minutes then take a very long break. *ahem* On such long breaks I discovered new and old movies, plus this gem of a series.
Castle deals with author Richard Castle's involvement in the work (and personal life) of Det. Kate Beckett, the strong-willed female cop who was the basis of his new mystery novel. Their personalities initially clash, with Castle annoying the hell out of Beckett, but the two soon grow fond of each other, so much so that romantic and sexual tension arises between them that EVERYBODY in the precinct can detect except for them both.
This is just absolutely delicious.
And I'm out of things to say.
except….
I can't wait for the third season to come out. 😀